About The #1 Solar Panel Company In Sacramento, CA
Quality, Value, and Integrity Since 1979
ACR Solar's roots go back to 1979 when Al Rich established AC-Rich & SUN with the Motto: "Quality, Value, and Integrity Since 1979," Since then, the name has emerged as ACR Solar International Corp. but the strong commitment to our customers and the environment remains the same.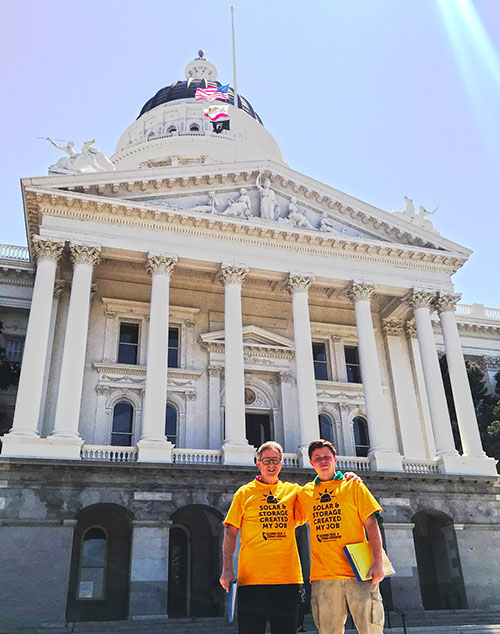 ACR Solar expertly installs solar electric, solar water heating, and pool heating systems, Batteries(Home Energy Storage). It has been Awarded Sacramento's 8th Fastest Growing Company. You can have complete confidence in ACR Solar and we look forward to serving you with the best values in the industry. Our company is headquartered in Carmichael, California where the "Skyline" solar water heating manufacturing plant, administrative offices, as well as research and development are co-located with our C46 solar installation company, License Number: 979954.
Al Rich's Aviation Dad "Bud Rich" got him fascinated with solar as an 11 year old boy back in 1961. Please see "www.Rich-Twin.com for an interesting background. He went full time into the solar business in 1979 determined to provide the highest level of Quality, Value, and Integrity to his customers. This tradition continues today. Al is a Nationally Recognized solar expert, consultant, and DOE Award Winning Solar Inventor with 5 US Patents. He has been featured in the "Bee" Business Section, the Business Journal's "Streetwise" section, ABC's Extreme Makeover – Home Edition, History Channel's Modern Marvels, Discovery Channel's WASTED!, ABC Channel 10 News, and others.